Bryant-Denny Stadium Seating Chart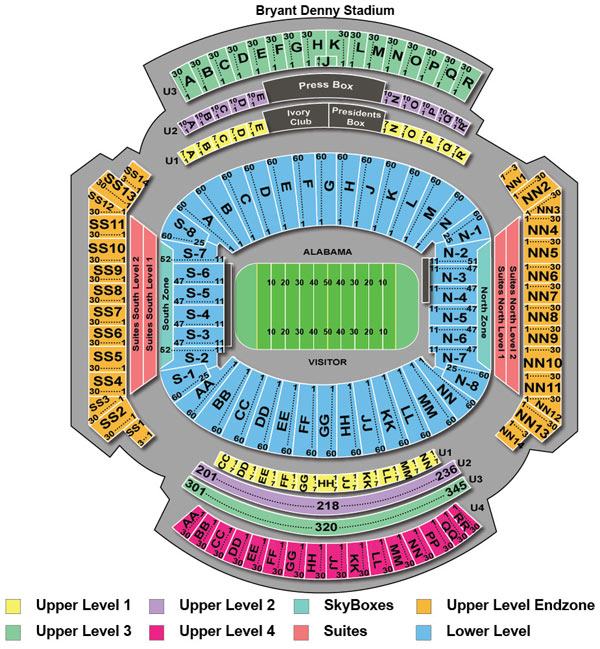 NOTE: Seating layouts can vary for different events. Make sure you check the individual event seating map when selecting your event tickets.
For the best seats in the arena, do go for Field Level section D, H, M and K depending on which team you are supporting. Imagine watching the game as if it is your everyday street match at eye-level!
For a wider range of view from a slightly higher space, do purchase tickets for sections GG, HH, JJ, N-6 and N-7.
Kindly refer to the official website for Bryant Denny Stadium for the most accurate information on the seating chart. Using different colors for each section, the interactive maps display what is currently in our inventory and even allow you to click directly in the areas to reveal price and quantity data. Access additional information like shipping and delivery details by clicking on any "Notes" icons included with a listing on the official site.
Reserve your seat today by securing your tickets!
For more information on the ticket policy and our recommended and preferred ticket provider please view the Bryant-Denny Stadium tickets page.
For all the upcoming events at Bryant-Denny Stadium please view the Bryant-Denny Stadium events schedule page.